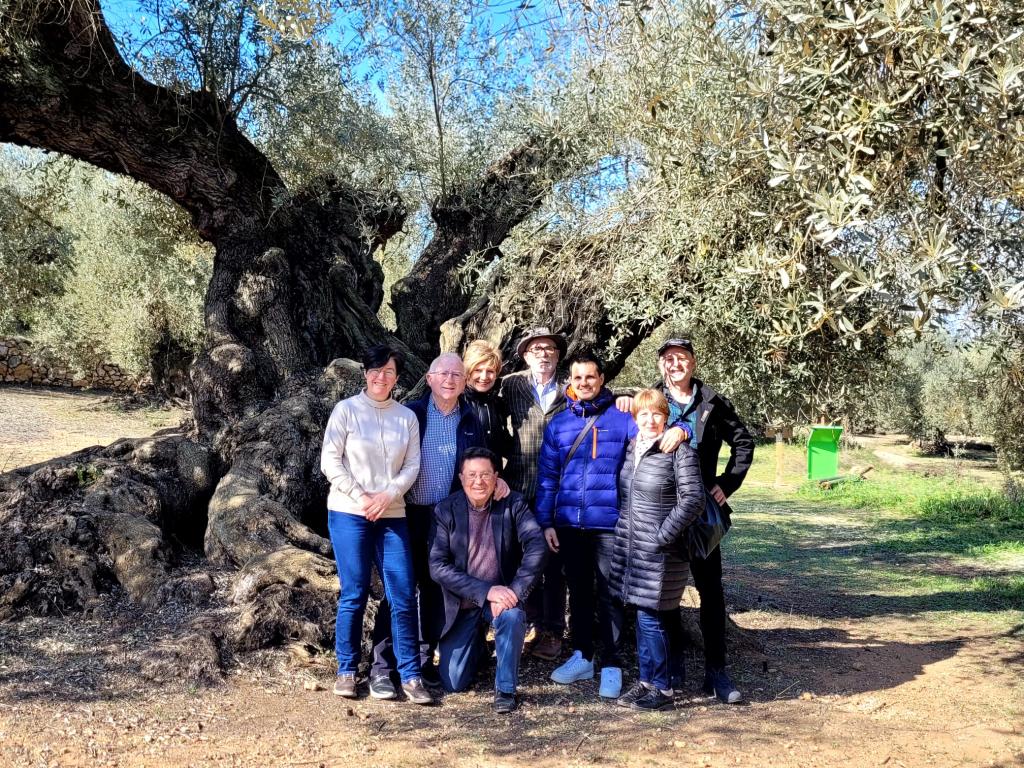 Eudald Carbonell (Atapuerca) to the millenary olive trees (3/2023)
Eudald Carbonell, archaeologist and co-director of Atapuerca has visited the Territorio Sénia Millenary Olive Trees with Paco Zapater, ambassador of these Olive Trees. This day, treated as a pairing between Atapuerca and the Millenary Olive Trees, has served Carbonell to relate and create synergies between these monumental trees and archaeology.
In the morning it was a complete visit to the whole theme of olive trees, starting in Ulldecona with the old mill of César Martinell (a disciple of Gaudí) and from there to the natural museum of millenary olive trees of Arion (where the Forge is, the oldest olive tree , dated at 1,710 years). Next, in Traiguera, the Sinfo olive tree was visited, which is the largest in the Sénia Territory (10.20 m of trunk perimeter at 1.30 m from the ground) and, in Cervera del Maestre, the interpretation center "Molí de l'Oli".
In the afternoon, taking advantage of the visit to Ulldecona, Carbonell gave a lecture on "The future of Humanity", the title of his new book, in front of some 150 people. In it he makes a plea in favor of the evolution of the human species to guarantee its survival. A book that makes 10 proposals to evolve and survive as a species. Ideas that affect all areas of our existence, from stopping globalization in its tracks to socializing technology.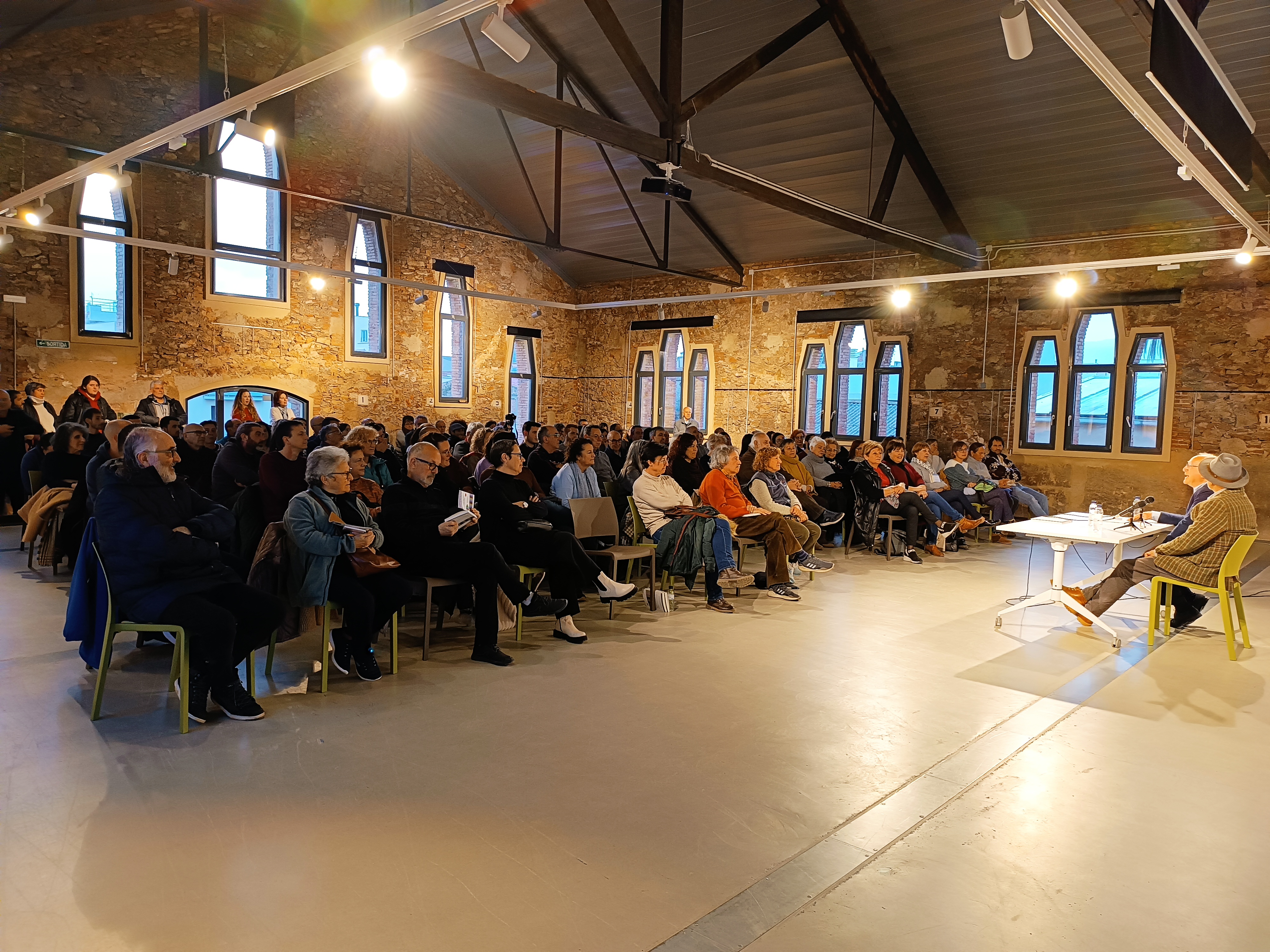 Eudald Carbonell, in addition to Paco Zapater, his friend, was accompanied throughout the day by Tere Adell and Jaume Antich, from the Taula del Sénia and the mayoress of Ulldecona, Nuria Ventura and other members of the municipal government team.