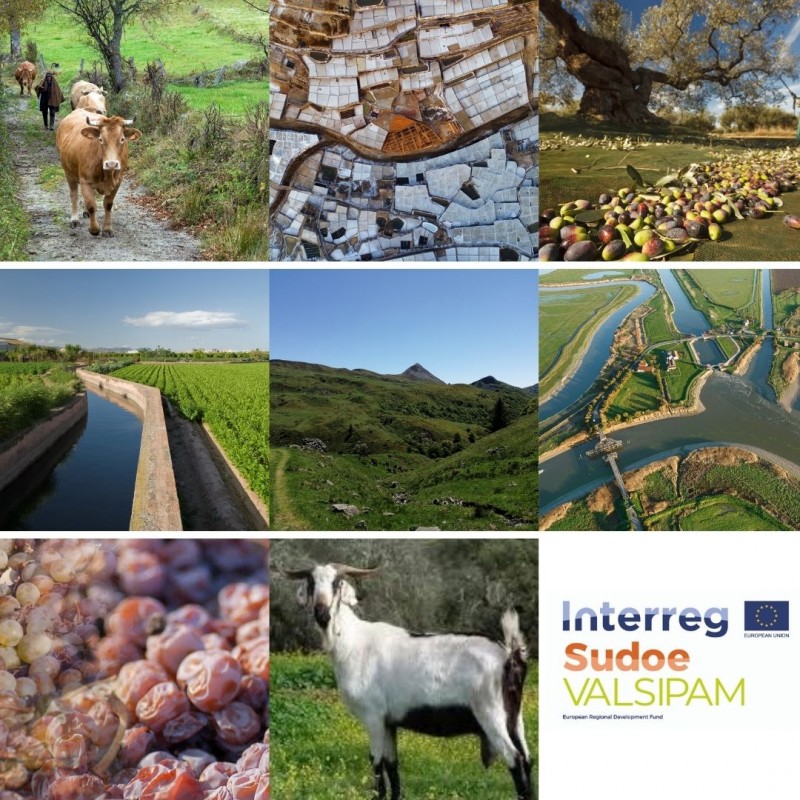 The Valsipam ("Valorization of the Globally Important Agricultural Heritage Systems") project has its goal in improving the management models of the singular agricultural systems with international acknowledgement (like the GIAHS) promoting economic development and valorization as unique tourist destinations. Sustainable value acknowledgement of assets linked to GIAHS will help to improve the management model of this agricultural systems and related heritage.
This project has three specific goals:
Improve knowledge about the relevance of these sites from the exchange of experiences, training and capitalization of the potential of GIAHS as sustainable tourist destinations based on their agricultural, cultural and landscape heritage.
Promote the sustainable economic valuation of GIAHS from the establishment and validation through pilot actions of an inclusive tourism model based on experience packs linked to the territory, agriculture, culture and landscape.
Ease discovery, dissemination and visibility, as well as the enjoyment of experiences in GIAHS through networking and marketing of tourist packages linked to activities and resources of GIAHS.
Globally Important Agricultural Heritage Systems (GIAHS), recognized by FAO, are unique and singular agricultural systems that have a valuable and diverse agricultural, landscape, cultural and natural heritage, with resilient ecosystems, although subject to threats such as the climate change, globalization, more competitive products, or the abandonment of the activity due to low profitability, which implies depopulation and loss of biodiversity and ancestral knowledge. In the face of such threats, VALSIPAM will create a network of GIAHS territories and unique and singular agricultural places of the SUDOE space to improve its management and valorization methods. The design, testing and validation of a COMPREHENSIVE TRANSNATIONAL TOURIST VALUATION MODEL that protects said heritage and promotes its socio-economic development based on a sustainable exploitation of its tourist resources is foreseen.
VALSIPAM addresses, for the first time in a territorial cooperation project, the challenge of exploiting the opportunities and potential of these globally important agricultural heritage systems, from an approach that goes beyond goods and products. The project promotes an alternative tourism offer of unique experiences closely linked to biodiversity, landscape, agricultural and forestry practices and the cultural and anthropological heritage of the systems. The situation generated by COVID-19 puts even more pressure on these systems, which justifies the need to address these challenges from transnational cooperation for mutual learning, the creation and validation of common tools and the capitalization of results.
Partners: