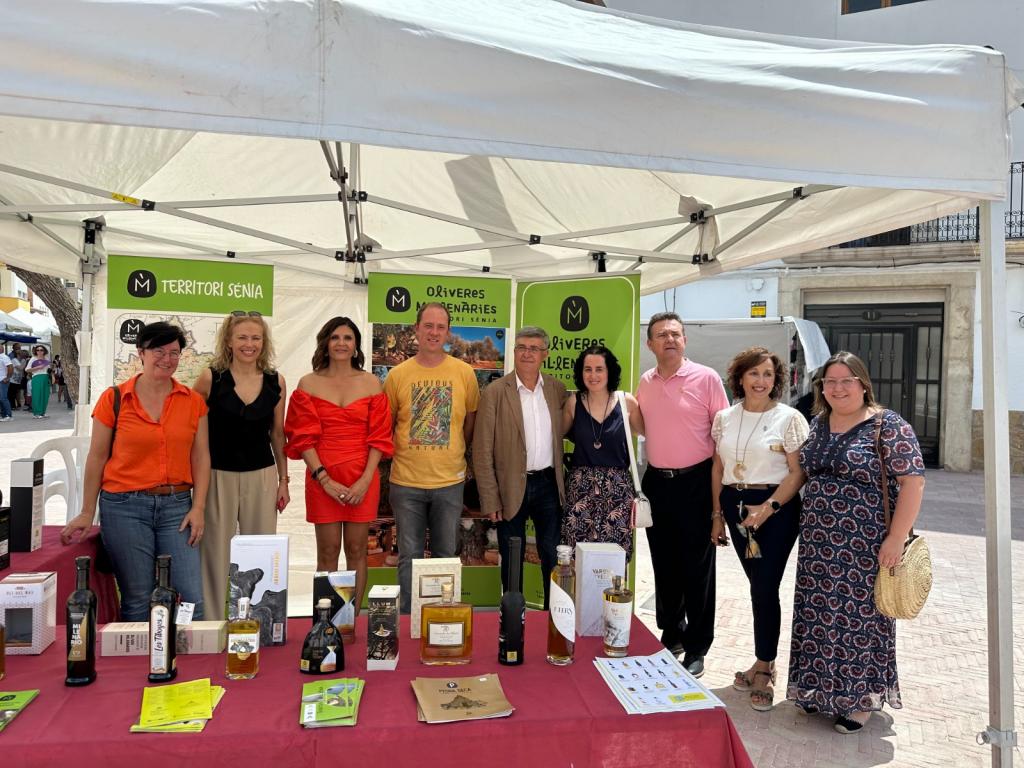 18th Taula del Sénia Exhibition in Canet lo Roig
On Saturday, June 10, 2023, the 18th Taula del Sénia Exhibition was held in Canet lo Roig, taking advantage of the 20th Canet lo Roig Oil Fair during the days 10 and 11 of June. In addition to the President of the Mancomunidad and the Mayor of Herbers, Dani Pallarés, it was chaired by the Mayoress of Canet lo Roig, Mª Ángeles Pallarés and were accompanied by the Manager, Mª Teresa Adell, and numerous Mayors, Councilors and Provincial Deputies.

Before the inauguration of the two acts, the exhibition "A 3D look at the Millenary Olive Trees of the Sénia Territory", located in the Palau dels Piquers, was formally opened, available for visits all week. At 12 o'clock, in Plaza Nova, where the tents of the members of the Mancomunidad Taula del Sénia were located, the inaugurations of the Fira and the Mostra took place. Afterwards, all the stands were visited, contemplating a sample of patrimonial themes and tours of each town and tasting its most characteristic products.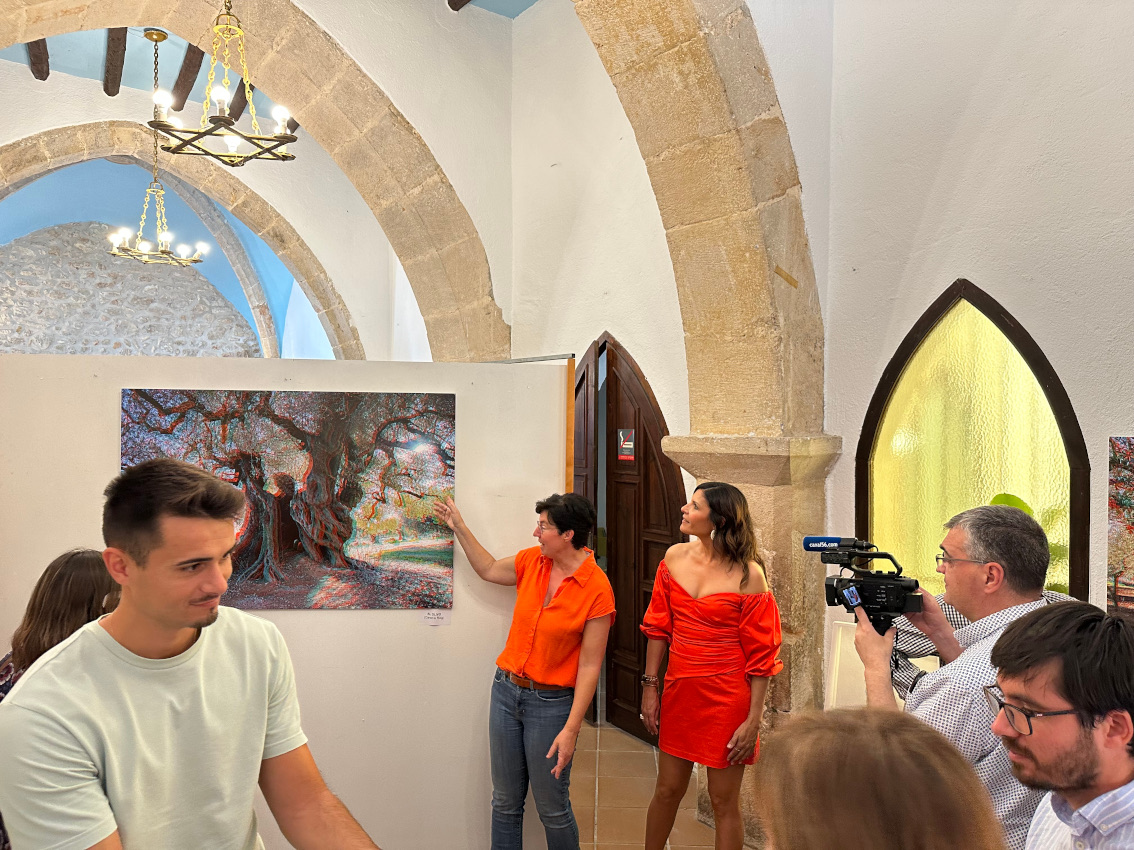 The stands of the 18th Exhibition and also the exhibition "A 3D look at the Olive Trees millennials" were open throughout the day and had many visitors, both in the morning as well as in the afternoon.