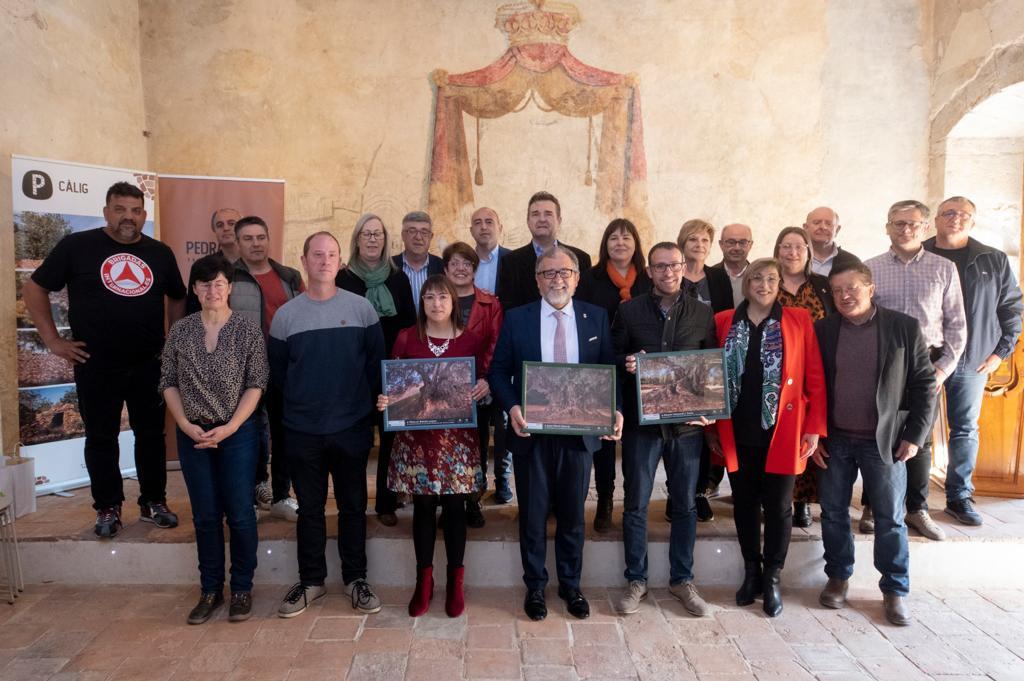 Act of recognition to the presidents of the 3 councils (3/2023)
Torre de Càlig was the cultural and historical space where the recognition act of the Mancomunitat de la Taula del Sènia was held for the Presidents of the Provincial Councils of Castellón (José Martí), Tarragona (Noemí Llauradó) and Teruel (Manuel Rando ). The purpose of the act was to express gratitude for the participation of the three institutions in the promotion and protection of the natural heritage of the Sénia Territory.
In addition to the mayoress of Càlig, Ernestina Borràs, there were the presidents of the Mancomunitat (Dani Pallarés) and the Territori Sénia Association (Jaume Antich) who presented the awards to José Martí (President of the Association of Castellón), to Enric Adell (Vice President of Tarragona) and Susana Traver (Teruel). Tere Adell, manager of the Commonwealth, was the one who read the Decree of Recognition. The deputies Santi Pérez and Ruth Sanz and the chief of staff Pepe Gisbert were also from the Castellón Provincial Council. Mayors and deputy mayors of Ulldecona, Santa Bàrbara, Rossell and Freginals also participated in the event. And for the Association, the Cooperatives of Santa Bàrbara, Traiguera and La Jana and the companies Mil&unverd, Organia Oleum and Pubill Ecològics.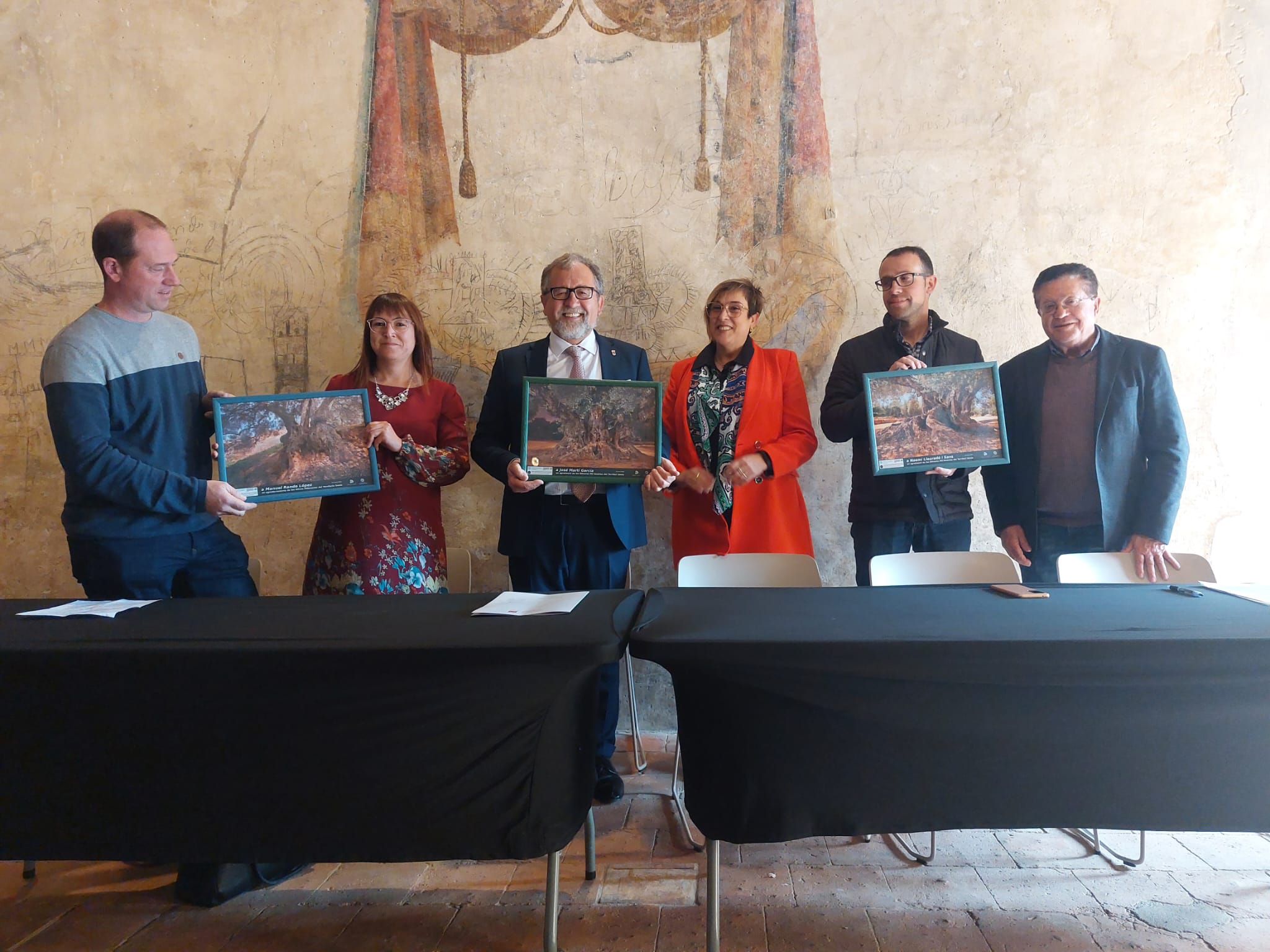 The president of the Castellón Provincial Council, José Martí, highlighted the importance of the ancient olive trees for the three provinces, as well as their tourist and economic potential for the municipalities of the Sénia Territory. He also thanked the important work of the Mancomunidad and the Association for years for its conservation and enhancement, having achieved the declaration as GIAHS by the FAO of the Sénia Territory Millenary Olive Trees Agricultural System.